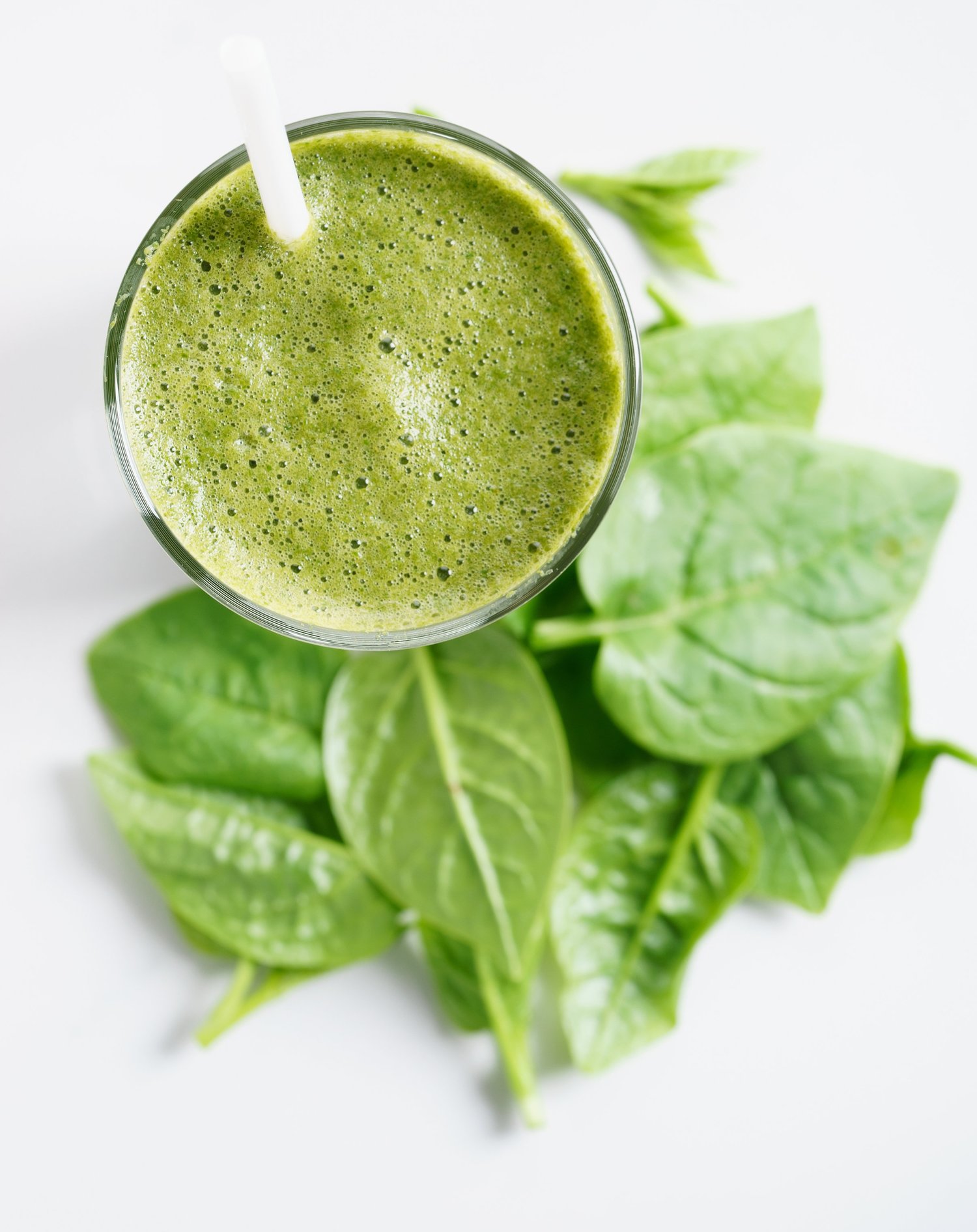 This green collagen matcha smoothie is jam packed with nutrients! Collagen is a great source of protein and has a ton of health benefits. The protein may help heal leaky gut, prevent wrinkles, protect joints and much, much more!
The spinach in this green smoothie is a great source of vitamin K, vitamin A, manganese and folate. Folate is a particularly important nutrient for expecting mamas and women planning on getting pregnant in the near future. The vitamin is critical for the development of the neural tube. Additionally, spinach is loaded with phytonutrients and flavonoids that have anti-inflammatory effects.
Matcha powder is chock-full of antioxidants that help protect the liver, promote heart health, and even aid in weight loss. This superfood green smoothie is sure to boost your energy and is a great coffee replacement in the morning.
We're huge fans of starting your day off with a green smoothie. Making a healthy choice first thing sets you up for more mindful meals later on in the day. Plus, enjoying a breakfast that serves up a healthy balance of protein (collagen), carbs (pineapple, banana), and fat (coconut milk) is a great way to keep yourself satiated and satisfied until lunchtime.
Want to learn more about collagen? Check out our complete guide to the health benefits of collagen here. 
Green Collagen Matcha Smoothie
A delicious and refreshing smoothie chock full of protein, complex carbs and healthy fats. The perfect start to your day!
Ingredients
2

scoops

Vital Proteins Collagen Peptides

3

handfuls

fresh spinach

1/2

cup

frozen pineapple

1/2

banana

2

tsp

organic matcha powder

1/2

cup

ice

1

cup

coconut milk
Instructions
Add all ingredients to a blender, starting with ½ cup coconut milk. Blend, and add more coconut milk as needed. Enjoy!
Do you have your own favorite ways to add greens to your diet? Did you make this green collagen matcha smoothie? Share it all with us on social! Connect with Culina Health on Instagram by tagging @CulinaHealth.
8/21/20
Wake Up Happy With This Collagen Matcha Smoothie
written by:
Tamar Samuels